My name is Cody Parker, owner and head professional software and web developer of Oomph Media, LLC. We want to be your company's web media expert. We pride ourselves on our clients' success, not on the amount of money to be made on a project.
Many small and medium-sized businesses don't realize the true potential of the Web in their business. Some may have websites, but they don't produce traffic or work. It takes more than just a site to produce customers on today's Web. Our services help companies establish their presence on the Internet by utlilzing business social networking, effective online marketing and ad campaigns, customer retention techniques with newsletters all of which is reinforced with search engine optimization (SEO) and up-to-date site design. It really is a one-stop Web shop. These techniques used in combination can put your business ahead of yourcompetition. So contact us before they do!
We truly want to help your business succeed and are dedicated to working hard for our clients and perform all work with honesty and the highest ethical standards. Oomph gets results without having to resort to some of the underhanded activities that many in this line of work use.
Every business is unique and therefore each requires different strategies online. The owner, Cody Parker, works with each of our clients directly to establish an efficient and effective plan for success. We also offer some of the most competitive rates in the industry. Your business can't make money online if you're spending it all to get there and we understand that.
The bottom line: We're here to help your business make money!

Cody Parker has over 12 years of professional software, database and website development experience. His list of skills include Python, iOS, Android, Database management, Java, .NET, jQuery, Objective C, PHP, Server administration and Web marketing.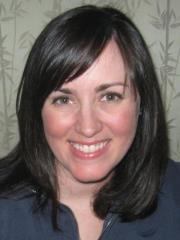 Jennifer Parker manages daily operations for Oomph Media, LLC. She has been known to engage in technical writing as well as writing for three blogs. Jennifer also has social media savvy and WordPress experience.